Best Native Trees and Shrubs in Northern Virginia
What are some of the best native trees for Northern Virginia?
At Peter's Landscape Inc., we are big on promoting native plants and trees. Why? Because it makes the most logical sense for helping our local environment.
Believe it or not, native plants and trees have an innate and unique way to help take the best care of the air, water, animals, and insects around us. They tend to help plants have much longer. They also need less water to survive because they are accustomed to the native soil. Native plants and trees tend to resist disease and pests, which makes them healthier and happier.
Wild animals love native plants and are able to feed off berries, nuts, and seeds. The nectar in the native flowers makes a perfect feast for hummingbirds, insects, and bees.
Northern Virginia is home to a large variety of plants and trees. While we can't go over all of them, we can make some suggestions of our favorites. With over 25 years of working in commercial landscaping, we have built up an impressive knowledge base. We are happy to answer any questions that you may have. Feel free to call us any time at (703) 327-2845 or go to https://peterslandscapeinc.com
Eastern Redbud (Cercis canadensis) 'Rising Sun'
As a member of the bean family, the eastern redbud tree has elegant beauty when the flowers bloom in the early spring. As summer starts to show up, the blooms are followed by heart-shaped brilliant lime green leaves. When fall comes around, expect a beautiful explosion of yellow and orange hues all at once. The redbud grows 20-30 feet Planting a redbud tree is ideally done in early spring because its decorative beauty prefers a well-drained soil or where water drains moderately and in a partly shaded location.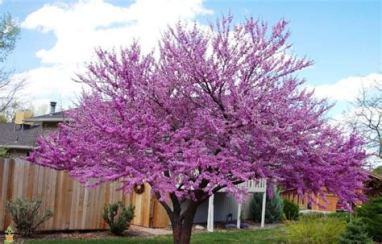 Flowering Dogwood (Cornus florida)
The 'Cherokee Princess' dogwood is often called the loveliest of the native American flowering trees. Reaching heights to 20 feet, these beauties will bud and display a 4-inch wide white flower with ruby red fruits, which native birds cannot resist. Flowering dogwoods will glow whether they are planted by a deck patio or in your front yard. It is a stellar four-season ornamental tree that is ideal for all to see and enjoy. The flowering dogwood tree named Virginia's official state flower in 1918 and in 1956.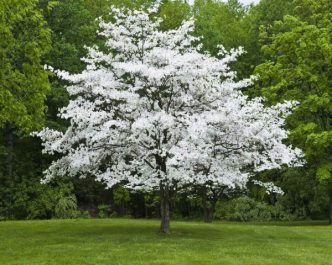 Virginia Sweetspire (Itea virginica 'Little Henry')
Sweetspire is native to the southeast and grows well in moist wet areas, as well as high altitude areas. This compact shrub starts out in the summer with a gorgeous bouquet of fragrant white flowers. By fall, the foliage turns a beautiful garnet-red. This compact shrub starts out the summer with a beautiful blanket of fragrant white flowers. In autumn, its foliage turns a stunning garnet-red, orange, and yellow.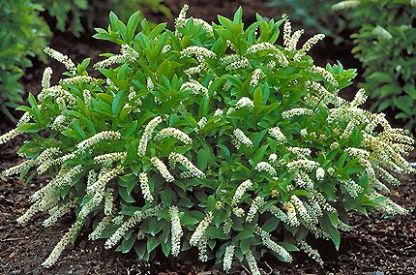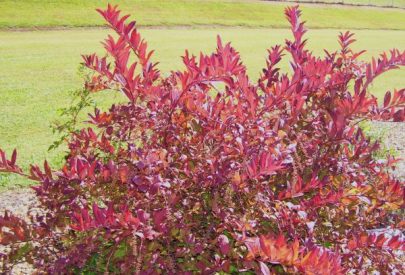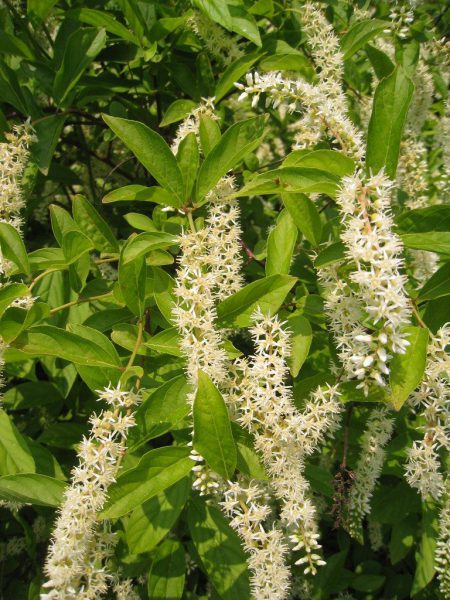 Summersweet (Clethra alnifolia 'Hummingbird')
Summersweet, also known as sweet pepperbush blooms with deliciously fragrant white flower spikes, which attract butterflies. It's excellent for small garden areas and grows well in wet areas. The flowers bloom from July until August. They do well in full sun to partial shade.