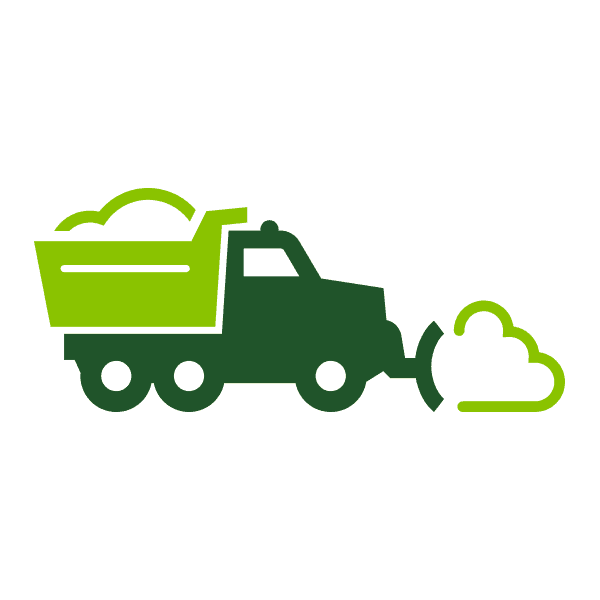 Peter's Landscape Inc. is your local expert in snow removal. We pride ourselves on the quality of work and our professional services.  Imagine spending a beautiful winter in Virginia and never having to shovel!  Our team is highly trained and has the reliability you need.

At Peter's we take all the appropriate measures to ensure proper snow removal every time it snows so that your employees, customers, residents, and suppliers arrive safe and sound. Peter's Landscape Inc. clears the way for you to conduct business while others are still digging themselves out. Parking areas, access roads, walkways, and entrances get immediate and constant attention throughout snow emergencies.
Commercial Service
Peter's Landscape Inc. offers complete snow removal services for the Northern Virginia area. From the largest commercial account to parking lots and roadways, we have the proper equipment to meet every need, including clearing roofs, parking deck, and stairways.
Snow Removal Equipment
Our snow removal equipment far surpasses any other snow service providers. We are equipped to deploy numerous amounts of equipment during any snow event. We focus on utilizing the latest state of the art equipment for providing the most efficient service possible.
Large Rubber Tire Loaders with pushers
Sidewalk blowers and sweepers
Sand and Salt Application
Wide variety of trucks used to plow
Oversized Skid Steer with 2 yard buckets
Large Dump Trucks available to remove heavy snow off premises